Matt + Bryan | Can't Help Falling In Love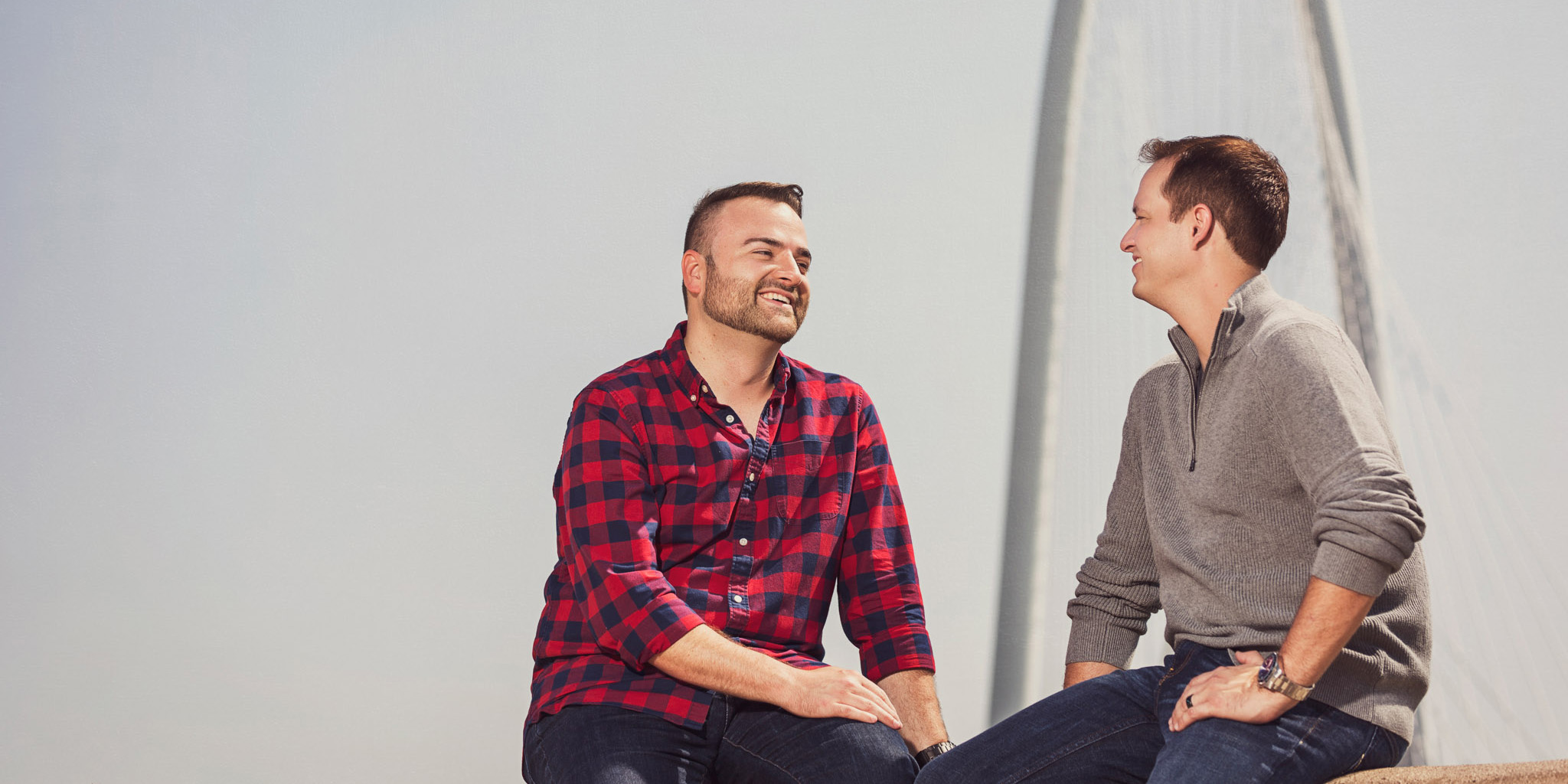 Can't Help Falling In Love
Tell us how you first met? Who, what, when, where, why? Give us the dirty details.

We actually met on Tinder. After deciding to meet for a date, we both met at Starbucks and talked for hours. It was very clear there was an immediate connection. After Starbucks, we went to the Inwood Theatre area and just walked around and talked. It was like we knew each other for years. We had our first kiss that same night and the rest is history.

When did you know he/she was the one? Was there something he did?, etc.

Matt: I knew Bryan was the one on our first date. I know that sounds insane, but my gut feeling was different than any date I had been on. I just knew God had placed this person in front of me. I was in the perfect place in my life and the timing all just worked out.

Bryan: the moment I knew Matt was the one was when he met my family. He was willing to meet them our first week of dating and he just fit. I saw our future together.

Tell us about the proposal. (Did you see it coming, how long was it in the planning?, how did you feel? nervous, excited, freaking out?)

We had talked very early on that we wanted to get married to each other. After a year of dating, Matt ordered the ring Bryan wanted. Bryan loves Haley Reinhart (from American Idol), so Matt contacted her manager and she recorded a video asking Bryan to marry Matt. Matt took Bryan to the Starbucks they first met at and recreated their first date. He then took Bryan to Inwood Theratre (where they had their first kiss) and played the video from Haley Reinhart. After Bryan looked very shocked, Matt got down on one knee and proposed. Bryan said "of course" and they went and drank champagne at Breadwinners around the corner. They called all their family and told everyone the good news!

Besides getting married - whats the one thing you are looking forward to on your wedding day?

Matt: I'm looking forward to looking into Bryan's eyes during the ceremony and forgetting all of our troubles and knowing we have each other for the rest of our lives.

Bryan: Having my family see how in love I am and getting to witness me marry my soulmate & the person I will spend the rest of my life with.

If you had to pick a song to be your song today, what would it be?

"Can't Help Falling in Love"- Haley Reinhart

What tips can you give a couple preparing for their engagement photo session?

Have fun and be yourselves. Treat it like an actual date and just have fun. Pick clothes that are actually you and don't stress too much about it. Just look into each other's eyes and remember why you are getting married!